hello all!
I'm really inlove w/ Mac's Wonder Woman blush dou, so, i bought me the other blush dou in "amazon princess". I don't know why some are no feelin' it but i so am, i love the plum berry and hot pink combo. The colors works together to compliment my skin tone which i find very very good since some pink blushes don't really work for me.
now, this blush dou didn't complicate me on swatching because it's rather powdery than "mighty aphrodite" that has more silky texture.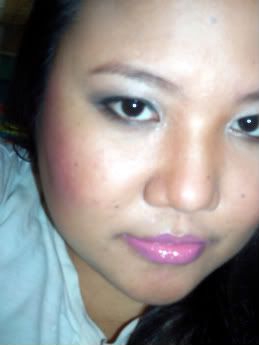 i'm wearing the blush on my cheeks (excuse the shirt i was done doing my fotd). This blush specially the hot pink side is very very pigmented, so brush on lightly or you'll end up like someone slapped your face a couple of times.
This is also my first time use "Sheseido Intergrate" pls read
HERE.
I did a smokey eye w/ a bright lipstick, i didn't want to tone my lips down. lol!
I also did a little contouring on my nose as you can see on the pic above.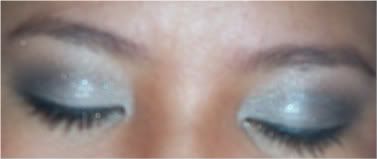 The shadows are too shimmery for my liking and its supposedly brown but it looks black and white.
the items used.
Thanks for reading~ 'til next time.