hello again!
so i've been wanting
Mac Viva Glam V
since the "tale a tartan" collection came out w/ the set and a bag but waited for it because i asked my secret santa to gift this to me instead.
instead he gave a gift card and a card stating that he is sorry but the item i wanted was SOLD OUT! BOO!! but i still love my secret santa because i still get to buy the lipstick and something else not makeup related for a change lol!
a neutral pink w/ pearl
w/o flash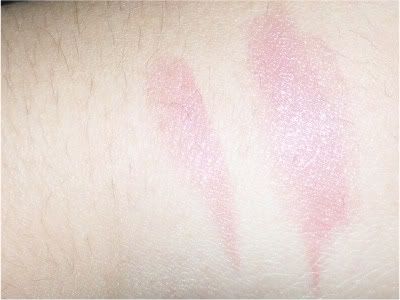 w/ flash
left side: once swiped, right side: multiple swipe.
thanks for reading!