hello everyone!
i know it's been a while, so, recently i bought a lipgloss from
DIOR "summer collection '10"
glosses. I tried all the colors but one stand out most, i never owned any DIOR item but i always wanted one. So now i have one and let me tell you, one of the best lipgloses i've ever tried. NOT sticky at all! i mean there are great drugstore product that has the same glossy texture but sometimes its just way to glossy and becomes unflattering. And also hence the smell, i love my NYX lipglosses but the cherry almond smell is a little unpleasant for me.
top row is "ultra gloss glow", middle is "ultra gloss pearl", and last row is "ultra gloss flash"
the bottom rows are very nicely tinted... but be careful w/ the glitters it kind of hard to take off!
My favorite are the ones from the top row and realized that i always wanted that "glowy effect" on my lips. I really like the lipgloss i chose since its nude and looked really great w/ my skin color.
peach/orange color!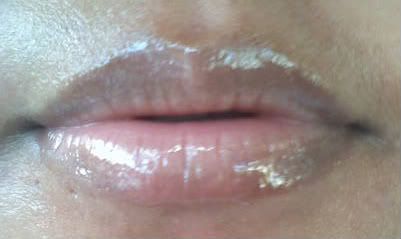 really sorry for a LQ pic!
can't wait to grab more of DIOR items.