did an eyemakeup on my sister.
trying to copy this..
from Hyori Lee's H-logic 2010 album cover.
full pic here >>
H-Logic
sorry for the LQ of the picture.
could've been better if i had an HD camera. TT_TT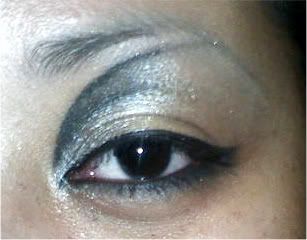 products used:
pop beauty mocha eyes(copper/tan e/s)
nyx jumbo pencil in "cottage cheese"
black eyeshadow
lorea'l lineur liquid liner in black
black mascara
check out her latest video for "chitty chitty bang bang"
also did an eye makeup using sephora's tokidoki using
"cromatico"
quad and M-A-C "liberty of london"
birds and berries
single eyeshadow. (apparently sold out online)
thnks for viewing. ^^