ok so i've just baked my first 'pineapple upside down cake' pretty easy to make.
i thought i needed bunch of ingredients but only few i needed. i wanted to copy the exact ingredients but i don't have them on hand so i just used the one available in my cupboard.
anyhoo, took few pics of the yummie cake,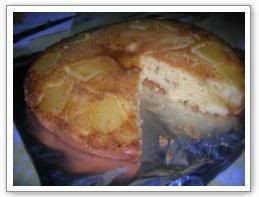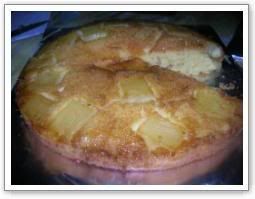 sadly it's all gone now~ my fambam and i finished all of it.
here are the ingredients:
~1 box of yellow cake mix
~ brown sugar (erm.. i guess just eyeball it)
~1 can of pineapple chunks
1. follow the instruction on the back of the cake mix box and mix the pineapple juice w/ the batter.
2. sprinkle lots or less (whatever you prefer) of the brown sugar on the pan.
3. add the pineapple chunks and sprinkle more brown sugar.
4. add the batter last.
5. bake maybe 20-25 min.
well this is my recipe for the easy 2 make 'upside down cake'.